Ghanaian Girls Are Really Beautiful: Thanks To Stunning Pictures Of Moesha Buduong.
You probably do not have to Google to know that Ghanaian Girls Are Really Beautiful. They've got true beauty in every way.
It's another lovely day and I was woken up by a friend who claims Ghanaian girls are most underrated for beauty on the African continent. Not considering the polytank backsides, hips like that of Mt. Everest and outstanding breast like the oak tree.
And Moesha Buduong got it all. from head, face , shape, curves, tommy and style to toe.
So to score the challenge, I present to you Moesha Buduong. Iconic Ghanaian TV presenter and actress with the most outstanding assets she used to showcase on instagram plus that sussy flappy flat thing down there.
Yeah….. Like a security girl.
Also in Qodarr: VGMA To Bring Back Their Prodigal Sons Shatta And Stonebwoy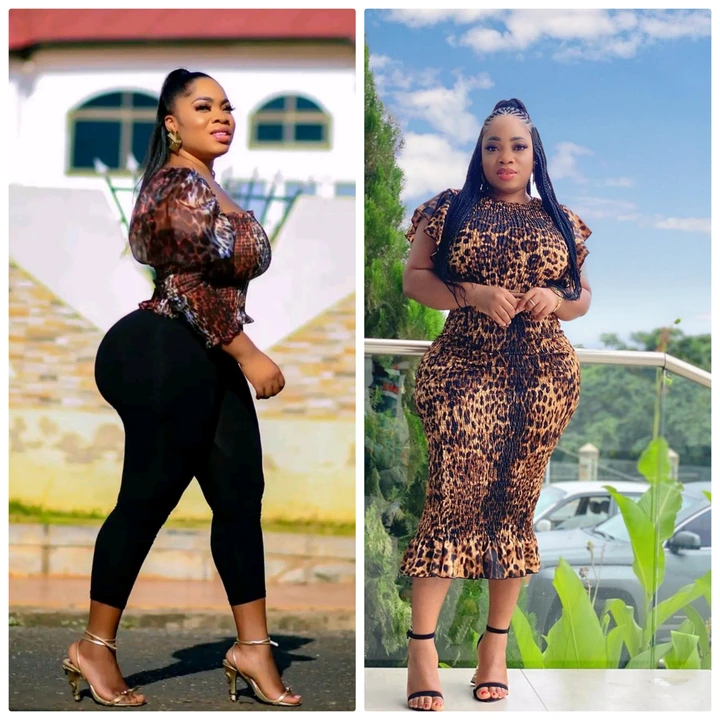 She's also an instagram diva with a sizeable following of 2.6M (population of Madagascar) constantly earning all the million likes and comments anytime she uploads a pic.
She's hot , curvy , gigantic, sweet and milky, a true A frican beauty that tells us that "Ghanaian Girls Are Really Beautiful". Just like other Ghanaian girls like Yvonne Nelson, Jackie Appiah, Nadia Buari and many more.
So what do you think of Ghanaian, will you prefer a Ghanaian girl over your native chicks? Let's here it in the comment session below.
Don't forget to like and share. Thank you.