Serwaa Amihere Is In Trouble For Taking A Photo With Someone's Baby.
Sometimes times, having a huge following on social media can bring more harm than good. and Sewaa Armihere is no exception.
Twitter followers of one of the most celebrated journalist in Ghana, Serwaa Amihere has been lashed out for posting a cute picture of she and an unknown baby. The picture which looks spectacular and more or less like her own child now turns to unusual comments from her Twitter audience.

The fact that Serwaa Amihere has been a brands ambassador for a birth control organization named Global contraceptive solutions brand; Amor, makes it a bit unfit to hold babies in her fold according to fans.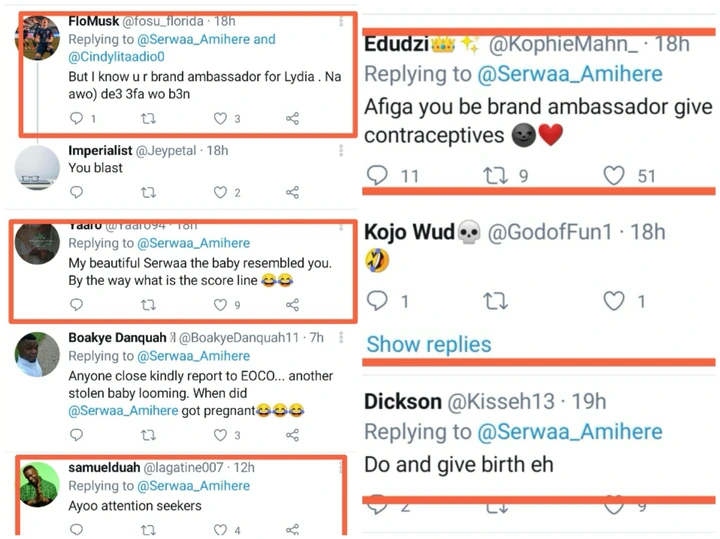 Also in QODARR: Socialization And Sexualization The Order Of The Day- Qodarr
They argued that it would be right for her to consider giving birth for her own and put an end to birth control campaign she had championed, if she really adore babies.
But for a woman as Serwaa Amihere these comments are less of a concern to her to cause her to react.